Midmark Anesthesia Machines
Matrx VMS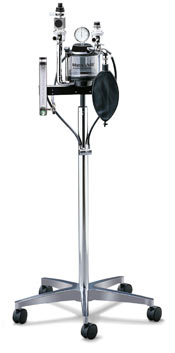 The VMS Small Animal Anesthesia Machine is a long-time favorite of veterinary professionals. It is designed for safe, simple and controllable small animal inhalation anesthesia.
Common Features:
Oxygen flowmeter - glass tube with fused scale reading from 0.2 to 4 LPM
Oxygen flush
1500cc CO2 absorber with "quick release" lever feature for easy absorbent replacement (accepts prepack canisters or 1350gm loose absorbent)
Dome-type inhalation and exhalation valves - no tools needed to disassemble
Scavenging/anti-pollution pressure relief valve
-60 to +60 cm H2O pressure gauge
15mm and 22mm diameter corrugated breathing tubes
Inhaler "Y" piece
One and two-liter breathing bags
Air intake valve
New chrome portable stand with 5-leg spider base and casters
Accepts VIP 3000 and TEC 3 vaporizers (mounting kit included)
Part # 91800003
VME2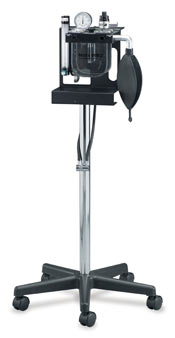 The VME2 places all your anesthesia equipment on one sleek, compact post. Optional add-on components allow you to add shelves, a second flowmeter, second vaporizer, occlusion valve with safety relief and/or an emergency air intake valve.
Part # 91805111
Back to CMS Anesthesia Equipment
Search CMS: