Waste Gas Management
VetEquip Scavenging Cube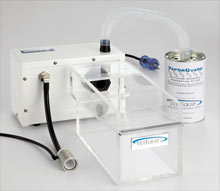 The Scavenging cube creates low-pressure/high-flow exhaust for chambers such as the VetEquip Vented Chamber, and low-flow/high-pressure vacuum for circuits like the CX-series nosecones or similar. Vent to a VaporGuard filter or in-house evacuation for easy removal of all waste gas.
Scavenging Cube

Part # 931600

Vented Chamber

Part # 942102

CX-R Circuit

Part # 921616

Vaporguard Filter/case

Part # 931401
VetEquip Portable Scavenging Set Up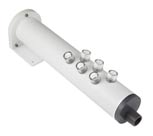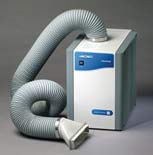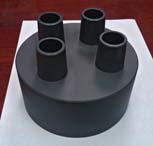 Self-contained recirculating air cleaning systems plug in to any 110 outlet to remove contaminated waste gas at its source. With the combination of these three products, you are able to scavenge a variety of anesthesia stations.
Portable "active" scavenging
Simple and easy set up process
Replacement charcoal filters
Use with sealed or vented chambers and nose cone circuits
SI-6 Scavenging Interface:

Part # 931445

Filter Mate Extractor:

Part # 935101

Filter Mate Adaptor:

Part # 935102
Hallowell Vacuum Scavenger Interface
The only scavenging interface system available with a backup, alternative method of scavenging, as well has being MRI compatible.
A newly designed vacuum/scavenging interface with scavenging redundancy.
In the event of vacuum system failure, the anesthetics (not N2O) in the waste gases are filtered by activated charcoal prior to exhausting into the room and the reservoir bag will not over distend.>
No valves or the casinoluck.ca problems associated with moving parts.>
Scavenging flow easily and precisely controllable between 1 and 10 lpm - visually verifiable at any time.>
Scavenging connections (2) designed to accommodate both 19 and 22mm tubes. No more searching for adapters or white tape.>
Compact. Wall mount, pole mount, and ceiling drop mount configurations are available with any standard suction (vacuum) or EVAC connection, i.e., DISS, Ohio, Chemtron, Schrader or Puritan style quick connects and hose barbs.>

Part # 000A3463
Matrx™ Central Scavenger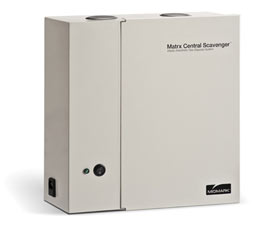 Scavenging Simplified! The Matrx™ Central Scavenger... one less thing to worry about in your clinic.

Keep your mind free to focus on caring for your patients, not on scavenging excess anesthetic gas. The Matrx™ Central Scavenger safely removes waste gas from your clinic without the cost or hassle of charcoal canister replacement.
Replace charcoal canisters forever with an active gas scavenging system that quietly and consistently keeps you safe
Scavenge waste gas from up to 4 anesthesia machines
Easily expand the system to cover up to 12 anesthesia machines without significant expense
Keep your clinic neat and tidy without bulky interface devices attached to the anesthesia machines
Simple installation process and flexible design ensures your scavenging system will be successfully installed
Unparalleled service and support to give you peace of mind

Part # 40162800
VetEquip Downdraft Anesthesia Work Station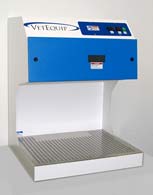 The Downdraft Anesthesia Work Station is specifically designed to provide a small bench-mounted unit with unrestricted access for those procedures that are difficult to perform in a fume cabinet. The downflow action takes the contaminated air away from the operator and an audible alarm will alert the operator when the airflow falls to an unacceptable level.
Part # 966001
VetEquip VaporGuard Activated Charcoal Filter
100% Containment of Waste Anesthetic Gases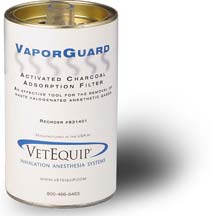 A common hazard of inhalation anesthesia is the release of waste anesthetic gases into the breathing environment of the personnel.
In a recent independent study, VetEquip's VaporGuard filter was shown to be the only filter that prevented waste anesthetic gas break-through when used as directed.
Activated charcoal filter proven more effective that others on the market
Effective in any position or orientation
Seamlessly incorporate into your existing SOP

Part # 931401
VetEquip VaporGuard XL-R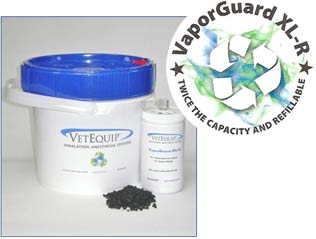 TWICE THE CAPACITY AND REFILLABLE
Introducing the VaporGuard XL-R. The "XL" means this canister has twice the carrying capacity than the current VaporGuard canister; which means it will hold 100g of agent vs. the current 50g. The "R" designation means a refillable/reusable canister. This is designed to be taken apart by you, the investigator and refilled with bulk carbon you can acquire from VetEquip.
Precision Vacuum Regulators
It's Field Serviceable.
The unique modular design makes repair a breeze for any biomed or central supply department. The unit is made up of six (6) easy-to-replace modular components.
It's Durable.
Unlike the normal plastic inlet and outlet connections on most units, the cast metal backplate connections are extremely durable, thereby saving unnecessary repair costs.
It's Compact.
As a result of its modular design, the unit is 25-50% smaller than other suction regulators making it the product of choice for crowded wall and rail areas.
It's Sturdy.
The case is made of strong ABS plastic. It features a smooth surface with rounded corners making cleaning easy. The case also houses the gauge for extra protection.
It's User-Friendly.
The large control knob and easy-to-read settings make vacuum adjustments simple, even in emergency situations.
It's Safe.
The Pediatric vacuum regulator is restricted to 170 mmHg (±10 mmHg) to prevent high vacuum situations and the gauge face is imprinted with the Precision Medical's "Stork Symbol" to identify the unit for pediatric applications
Parts # PM 3000 | PM 3100 | PM 3500
VetEquip Monitoring Badge
Badges are worn by personnel in the anesthesia procedure area. The badge adsorbs halogenated hydrocarbons (including isoflurane and halothane). After being worn for 8 hours, they are repackaged in foil containers and sent to a chemical laboratory for analysis. The lab determines the exposure levels and reports the results.
Part # 931443
Search CMS: